Need help with franchising your business? Our franchise lawyers in Grand Rapids, MI, are ready to help.
Here are some questions to consider before franchising your business.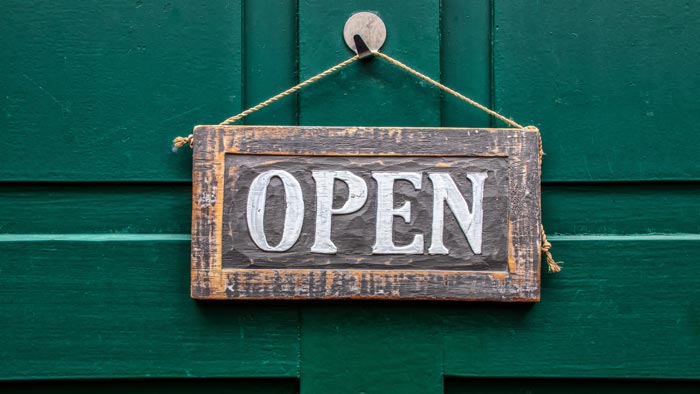 Can I franchise my company?
There are many types of businesses, systems, and business formats that can lend themselves to the franchise concept. However, all successful franchises must provide the franchisee with a tried and tested "playbook" to run a profitable and successful business.
When looking at the business that you would like to franchise, you need to make sure that your concept and system can be duplicated successfully by the franchise owners. Generally, the business will have a unique concept or system that will be easy to brand and leverage through marketing in order to increase the value of the franchise concept for your franchisees.
If you have a successful business that (1) has a unique concept or system, (2) can be easily branded and emulated, and (3) is able to be replicated numerous times with a consistent level of success, then you have a company that you may want to franchise.
What are the benefits of franchising?
One of the biggest benefits of franchising is the rapid and leveraged growth that a successful franchising effort can give to a unique system or brand.
If a potential franchisor has a great concept or unique system for operating their business but does not have the capital to quickly expand to locations nationwide or internationally, a franchise model can jump-start the expansion. This explosive growth is possible because the franchise owners will, in effect, fund the capital-intensive portions of the expansion (such as purchasing equipment, leasing space, payroll for employees in each location, etc.).
What are the most difficult things about starting a franchise?
An important fact to keep in mind is that "franchising" is an entire business in and of itself. It is likely that this business of franchising does not relate in any concrete way to the underlying business that is being franchised. So, the skills and insights that make your current business successful may or may not translate into success as a franchisor.
In effect, you are starting a completely separate company that is in the business of (1) franchising your current business, (2) training and maintaining contact and support for your franchisees, and (3) administering all the back office needs of your franchise system.
Once these hurdles are overcome and proper personnel are put in place to run the franchise section of your business, you will still need to deal with the delicate balance of controlling potentially explosive growth and the rising expenses related to that growth while maintaining a high level of service to your customers and franchisees. For example, before your franchise system is able to grow, you will need to make sure that you will have the proper personnel in place to support a large and growing franchise system. This tends to cost quite a bit of money.
If you don't have the back office set up and the growth in your franchise system outstrips your ability to support that system, it can end up collapsing under its own weight, right on top of you.
What are the legal requirements for franchising my business?
Franchise sales and the representations made to potential franchisees are governed nationally by FTC rules and regulations and locally by each state's registration requirements.
In general, franchisors will need to prepare (or have prepared for them) a disclosure document that complies with FTC rules (called the franchise disclosure document, or FDD) which provides certain basic information to franchisees so that they can better make an informed decision in regards to buying a franchise.
In addition to the FTC rules and regulations, each state may have their own registration requirements that must be met before a franchisor can offer to sell franchises within that state.
Currently, there are 15 states that require registration of some kind prior to offering franchises for sale. These states are California, Hawaii, Illinois, Indiana, Maryland, Michigan, Minnesota, New York, North Dakota, Oregon, Rhode Island, South Dakota, Virginia, Washington, and Wisconsin.
If you are seeking to sell franchises in these states, you must first register with the state before you can sell franchises. If you are selling franchises in any other state, you will simply need to comply with the FTC rules regarding disclosure and representations to franchisees.
The FDD is a document somewhat similar to a prospectus for a stock offering and requires the franchisor to provide extensive information regarding the costs of starting and operating a franchise.
Once the franchise disclosure document, franchise agreement, and other documents have been prepared (with the help of a franchise attorney) and any required registrations have been filed and accepted, you can start to sell your franchise system to potential franchisees.
Needless to say, there is quite a bit of paperwork that needs to be completed before franchises can be legally sold.
Have Questions About Franchising Your Business?
Our franchise attorneys in Grand Rapids, MI, would be more than happy to help you in your business endeavors. For further information regarding the legal requirements for franchising, please contact Andrew Rassi from our franchising department at (616) 828-5375. You may also request a meeting through our website