Do you have questions about trademark and copyright? Our intellectual property lawyers in Grand Rapids, MI, would be more than happy to assist you. First, we recommend checking out our frequently asked questions below. Your next step would be to schedule a consultation to meet with one of the business attorneys at our law firm.
Here's what you need to know about trademarks and copyrights.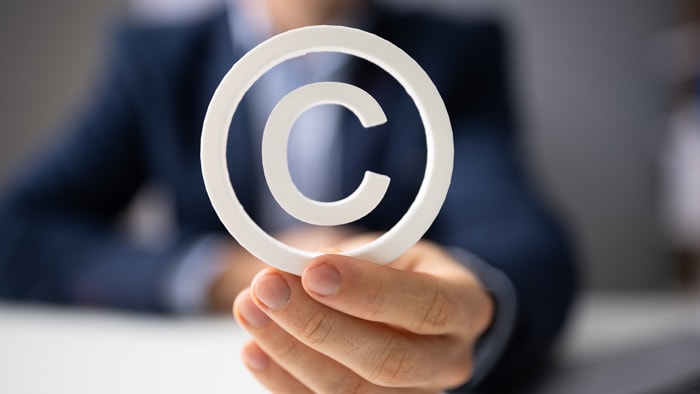 What is a trademark?
A trademark is any word, name, symbol, design, or any combination thereof that identifies a source of goods. A service mark is similarly any word, name, symbol, design, or any combination thereof that identifies services. Often, for convenience purposes, both types of marks are simply referred to as trademarks.
Can I trademark any name or slogan?
No. The potential mark must be associated with a good or service used in commerce. It also cannot be confusingly similar to an existing mark and cannot be generic or merely descriptive. For example, if you were to start a bottled water company named "Crystal Clear" you would not be able to get a principal registered trademark for that name, as it would be deemed to be merely descriptive of a feature or characteristic of the good for which you are seeking the mark.
You may then ask, "What if we spelled it "Krystal Klear," would that make a difference?" But the answer would still be no. Even an alternate spelling or use of foreign language will not defeat the merely descriptive objection to the mark.
What type of name can be trademarked?
In order to become a registered trademark, the proposed mark will have to be unique enough given the context of the good or service in question to stand on its own and not be able to be confused with any other existing mark.
The strongest possible mark would be one which is a completely made-up word that you are then associating with a good or service. Classic examples of these types of names would be Xerox and Kodak.
Can I see if I can trademark a name before using it as part of my business?
Yes. You can
on a "intent to use" basis, and receive feedback from the USPTO (U.S. Patent and Trademark Office) before committing to actually using it in commerce. Once you are prepared to use it in commerce, you would then need to file subsequent documentation with the trademark office to become fully registered.
Why should I get a trademark?
Trademark protection extends for your mark across all states of the U.S. Having a mark protects from infringement by potential competitors and helps protect the money you spend advertising your mark. Furthermore, if your business is expanding or you are seeking to expand your business into other states, either directly or through a franchise-type system, the strength of your brand, which is bolstered by , can be crucial in the expansion and marketing of your venture.
Call Our Intellectual Property Lawyers
Call our law firm if you wish to learn more about copyrights and trademarks. Our intellectual property attorneys can help you think about every angle of your case so you can protect your business and your brand. To get started, request a meeting through our website.