As most are aware, the Michigan Supreme Court issued an Opinion on October 2, 2020 voiding the Executive Orders that had been issued by Governor Whitmer after the Declaration of Emergency previously approved by the Michigan Legislature had expired on April 30, 2020. That decision has been well covered by the media and we therefore will not address it here.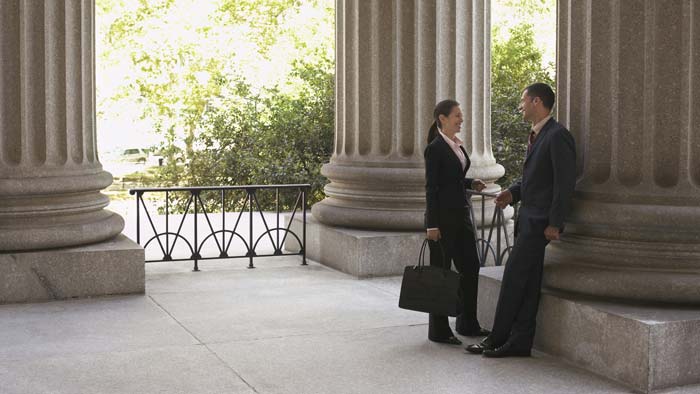 In an attempt to avoid any confusion as to the continued enforceability of many of Governor Whitmer's Orders, on October 5, 2020, the Michigan Department of Health and Human Services issued an Emergency Order under the Michigan Public Health Code. The Emergency Order went into effect immediately, and remains in effect, for now, through October 30, 2020. You can download the full Emergency Order HERE.
The Emergency Order keeps in place many of the restrictions documented in Governor Whitmer's prior orders, including the following key provisions:
Facial Coverings
Facial coverings are required at all non-residential indoor and outdoor gatherings. A "gathering" is defined as "any occurrence where persons from multiple households are present in a shared space in a group of two or more."
The same exceptions to face coverings apply (children under 5 years old, those eating at a restaurant, those who cannot medically tolerate a face covering, when communicating with the deaf, when asked to identify, etc.).
Gatherings
Gatherings are limited in number as follows:
Indoor gatherings of between 10–500 people are permitted, except that in venues with fixed seating, attendance must be limited to 20% of seating capacity; and for venues without fixed seating, attendance must be limited to 20 people per 1,000 square feet in each room. In Region 6 (Up North region of the lower peninsula), the capacity limits are 25% for fixed seating and 25 people per 1,000 square feet for venues without fixed seating.
Outdoor gatherings of between 100–1,000 people are permitted, except that in venues with fixed seating, attendance must be limited to 30% of seating capacity; and for venues without fixed seating, attendance must be limited to 30 people per 1,000 square feet.
Social distancing must be enforced at gatherings.
The restrictions imposed by this section do not apply to the incidental gathering of persons in a shared space, including, among other venues, a factory floor, restaurant, shopping mall, or workplace.
Restaurants
Food service establishments must:
Close indoor common areas in which people can congregate, dance, or otherwise mingle.
Prohibit indoor gatherings anywhere alcoholic beverages are sold for consumption onsite, except for where parties are seated and separated from one another by at least six feet, and do not intermingle.
Retail Businesses
There are no express requirements for retail establishments, though it is safe to say the rules applicable to food service establishments should apply to retail as well.
Remote Work
Contrary to the Governor's most recent Executive Orders, there is no requirement that work which is capable of being performed remotely must be performed remotely.
Health Screenings
There is no requirement to conduct daily COVID-19 screenings, though the CDC guidelines recommend daily screenings.
Local health departments and law enforcement officers are authorized to carry out and enforce the Emergency Order, and investigate potential violations. Violators can be fined or charged with a misdemeanor subject to not more than 6 months of jail time. Existing orders for isolation and quarantine are not impacted and remain in effect.
The Bottom Line
Until further legislative action (which is likely), we recommend that businesses comply with the new Emergency Order and continue to follow the CDC workplace guidelines.
As always, this situation continues to evolve and we expect there will be additional guidance and clarification. We will continue to keep you updated as matters change. Please feel free to contact us with any questions.
Contact Us
Our lawyers in Grand Rapids, MI, would be more than happy to help with your case! Call Schnelker, Rassi & McConnell, PLC at (616) 828-1195 to set up a meeting with one of our trusted attorneys.